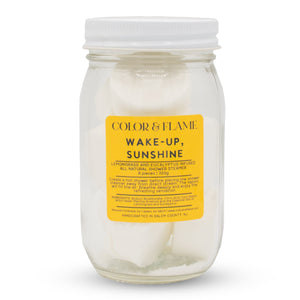 Refreshing awesome aroma!
The Lemongrass steamers are wonderful! The moment the shower water hits the steamer it gives off a refreshing, fragrant aroma that will permeate your entire bathroom.
Love, Love This Lemongrass Shower Steamer
This shower steamer really wakes me up. The soothing lemongrass along with the infusion of eucalyptus is absolutely wonderful; it gives a great lift. My bathroom smells like a luxury spa. I just absolutely love it and highly recommend this product.